Learn How To Implement a Multi-Channel Marketing Campaign
If you're a Chief Marketing Officer, you'll want to read this.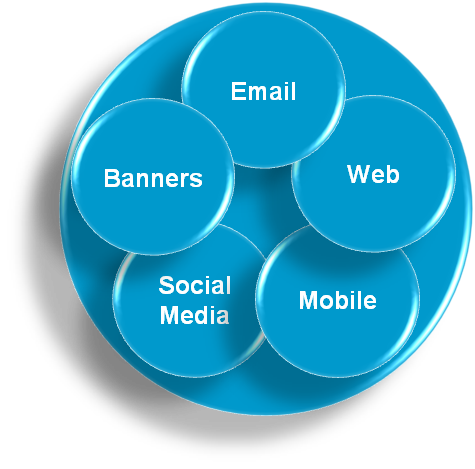 These are just some of the different channels available to you.
Are you running a SAP Inbound Marketing Campaign? You need to learn how to plan and execute a Multi-Channel Marketing Strategy using SAP CRM, SAP BW and cloud based, write-once, deploy cross-channel marketing platforms.
Leverage Multi-Channel Marketing and SAP CRM and SAP BW to achieve higher campaign ROI. SAP Multichannel consulting and implementation.
Developed from our vast multichannel marketing consulting services experience, you can use our guide to increase sales using cross-channel marketing and marketing analytics, no matter which industry you're in. Our checklist will guide you through the building and executing of an effective Multi Channel Marketing Campaign using Marketing Industry Best Practices. By doing this, you can achieve a positive marketing ROI!