How To Make A Perfect Follow-Up Sales Call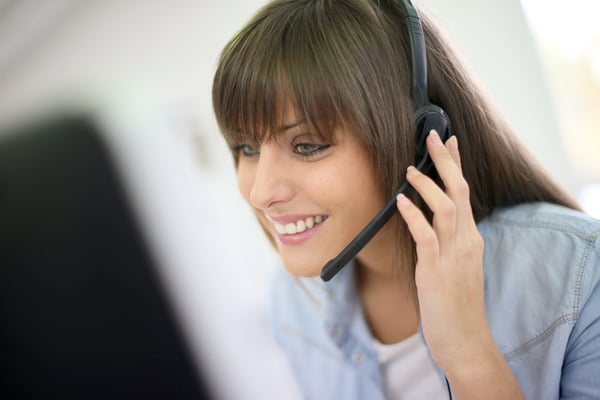 Ten Steps to Sales Rep Success


Send A Brief Follow-Up Email With Additional Valuable Content
Review The Complete Contact Activity History
Check Contact's LinkedIn Profile (B2B and B2C)
Review Your Follow-Up Scripts Prior To The Call
Decide On The Appropriate Sales PlayBook
Mentally Rehearse What You Will Say Upon Pick-Up
Use Your CRM To Make The Call
Take Notes Throughout The Call Practicing Active Listening
Close With An Agreed Next Step
Send An Email Recap Of The Email Immediately
Send A Brief Follow-Up Email With Additional Valuable Content
If you are a sales rep using Hubspot (and you should be) to follow up on a sales lead, then in almost all cases, the contact will have consumed multiple pieces of marketing content. Sales enablement content that you send is 'Sales Specific' and not a repeat of what they've already consumed. Email follow-ups should be specifically tailored to each leads context and your buyer's journey.


It is also highly recommended to send a Sales Video style personalized email as part of your follow-up email sequence. This means record a quick video (personalized by you - these act as virtual sales calls) to the prospect prior to your actual call.
Review The Complete Contact Activity History
Review all the activities your marketing platform, i.e., Hubspot Growth Suite, has collected about your prospects previous activities.


For enterprise accounts where you are part of a sales team, review the activities of all the contacts within the Target Account.


Touch base with any other Account Team members to review what they are doing or have done within the account already.
Check Contact's LinkedIn Profile (B2B and B2C)
If it makes sense for your sales process, invite the contact to connect with you. Don't immediately launch into a spammy sales pitch.


Add value by sharing additional, relevant content. Here's where sales follow-up email templates can make your life easier and increase your productivity. A word of warning when using a template, email stills needs to be customized to maximize effectivity.


See if they have interacted with any of your LinkedIN contacts in the past. They may have established customer relationships with your customer which you can leverage by 'bridging the relationship'.


See what they have published for additional context.
Review Your Follow-Up Sales Call Script Prior To The Call
If you have call scripts, review them. Internalize them.


Modify them for context only if it makes sense. More likely in complex B2B scenarios than repeatable B2C scenarios.
Decide On The Appropriate Sales PlayBook
Hubspot Sales Playbooks can be very handy to follow along during calls. A Hubspot sales playbook is usually product or service specific and is meant for you to know and use versus memorize and regurgitate.


They make it easier for an inexperienced salesperson to collect the right information the first time by providing sales follow-up questions to ask. They will also make your sales team more efficient.


They represent encapsulated sales mentoring and are a major investment on the part of the business preparing them. They are a sales call template.
Mentally Rehearse What You Will Say Upon Pick-Up
Don't be shy – read the inbound sales script out loud until you own it.


Practice this with a colleague before you have to do this live. Have your wife or friend practice being your customer.


Stand in front of a mirror, rehearse it, then do it some more, don't be shy or self-conscious, trust me, you'll thank me for this piece of advice.
Use Your CRM To Make The Call
Systems like Hubspot CRM allow you to call from your browser or phone. They make it very easy to follow an inbound sales call script while still allowing the flexibility to customize every message if necessary.


You can record the call (make sure you have permission).
Take Notes Throughout The Call Practicing Active Listening
You can take notes during the call, and oftentimes, find the answers to questions your client has during the call.


You would be amazed at how much detail you can lose if you wait just 20 minutes after a call to make notes.
Close With An Agreed Next Step
Always have a target 'next step' in mind when you initiate the call.


Be sure to create this as a task in your CRM and put a due date on it to receive friendly reminders.
Send An Email Recap Of The Email Immediately
Use the notes you took to prepare a short, succinct follow-up email.


It is said that 90% of sales success is in the follow-up.
Now You Know The 10 Step Sales Call Follow-Up Sequence
Most of these steps can be done very quickly by any sales person. It takes only seconds to find someone on LinkedIN, and perhaps a couple of minutes to review their profile. Much of this requires you to do your homework before working your calls. If you don't do your preparation, you might as well be cold calling. This is especially true if you hope to hit that magic five minute follow-up call window. The secret to success, besides knowing what you sell, is preparation, practice, and persistence.
Want to improve your sales teams performance. We can help.