Need to Augment Your SAP Project Staff?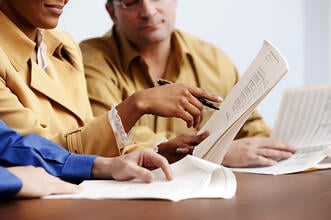 Sometimes, you have a specialized requirement for a consultant, for a short period of time. Whether it is an Industry Expert such as Defense Forces or a solution specialist, for example, Hedge Management, we can help.
Not sure what you need or how to choose a consultant? We have prepared a guide to the various types of SAP Consultant characteristics you should look for when selecting SAP Consultants. You can download it by completing and submitting the form on the left.
Get SAP BW Production Support
SAP BW Systems are complex and need on-going Support.
Some of the issues requiring support include:
Your data model is flawed
Process Chains are not functioning
SAP ERP Configuration changes have been made affecting SAP BW
BEx Queries returning bad data
Business Objects Dashboards not updating
Got 1 or 2 new end-user reports you need created
These and many other issues can be quickly resolved by our team of SAP BW experts. How does our support offering work? You call us only when your current production system goes down. Some other company may have built your system, but that is fine with us. All we do is keep it running when you go down.
It is as simple as 1, 2, 3.
When your SAP BW System goes down, you call us
We support you on-site or remotely
We provide you with a follow-up support plan
We can set up a Service Level Agreements (SLA) type support offering for you.

Explore how our 1400 SAP Certified Consultants in our SAP Consultant Network, can serve you
SAP Consultant Network.We are prolific Networkers. We have developed one of the largest SAP consultant networks in the world, both within the SAP BW world as well as the rest of the SAP modules. We strive to have a direct connection with every known SAP Consultant in the world. Our unique SAP Consultant Network offers high value to SAP clients in this resource-constrained high-skill industry. You are invited to join and use our growing SAP Consultant Network. Need a specific, hard-to-find SAP skill-set? Contact SAP BW Consulting.
SAP Academy Certified Experts
SAP Academy Certified Experts.SAP BW Consulting provides experienced SAP Academy Trained and SAP Certified Consultants and PMP Certified Project Managers.
High-Value, High-Accuracy
We supply high-value, high-quality SAP Certified Resources with a high degree of placement "accuracy".
We Strive to Create and Provide the Highest Quality Consultants
We have a Consultant Training Program: We start with the fundamentals. We ensure new consultants have the technical training to start with. The right training consists of the full SAP Academy followed by an ongoing program of additional training required to keep up with the latest tools and techniques. This is followed by mentoring on our proprietary development methods to ensure they have the proper on-the-job training to reinforce their skill-sets. After the SAP Academy, we expect each candidate to put in at least 1 year of additional reading and study in SAP BW. After this, we assign the candidate an internal SAP BW or BO project on our live in-house SAP BW or BO systems. After alot of coaching and peer reviews and evaluations by our own software engineers of the candidates work, only when we think they are ready, do we present our approved candidates to potential customers. If they are not ready, they will fail on a project. We don't want our people out there failing on projects. Besides the candidates own skills and ability, we are an SAP BW Specialty house. We back up and support each other behind the scenes when we are out there in the field working for our customers.
Our business is not built on matching keywords on resumes and job postings. Since we have proven we can create NEW SAP Experts from scratch through training and on-the-job experience we think we are not only a better company but that our approach is better than the avarage IT Staffing Company out there who only focus on digging through Dice or Monster looking for resumes hoping to find a keyword match who then turn around and ask your technical lead if this candidate is good or not. This is not our way.
There is really no secret. Just alot of hard work and effort.
Our approach ensures that you, our Client, can achieve the maximum possible value in the minimum possible time. We also encourage all our consultants to attend the latest SAP events such as SAPPHIRE and other Business Intelligence events either online or in person and to stay up on the latest technology roadmaps from SAP.
Key Success Factors: SAP Knowledge Training, Team Development, Mutual Support, individual mentoring with our senior management team, Project Management Experience and Fundamental Software Engineering skills are some but not all of our key success factors.
SAP INDUSTRY KNOWLEDGE:

We have very deep industry expertise working in Aerospace and Defense, Automotive Manufacturing, Government, Retail, High Fashion, CPG, Wholesale, Cold Chain, Warehouse Distribution, Railroad Distribution, Trucking, RFID, Well Drilling, Factory Maintenance, Factory Preventive Maintenance, Residential Construction and Industrial Construction.
SAP Project Staffing, Resourcing and Support

Our focus is to bring the highest quality resources to you, whether you need spot consulting or need to stand-up a whole team. We have completed SAP projects for Fortune 500 Corporations and with Federal Government Agencies. Ethics is one of our core policies. With our deep hands-on implementation experience in real SAP projects and our global network of SAP Certified Resources, we know what you need, we know the questions to ask when screening potential consultants before you make that decision to hire, and we know how to back them up. We believe this helps you ensure that your project gets done on time, on budget and on scope and achieves your targeted ROI.