We'll Show You How To Grow And Scale A Business Blog
Remember - Write More-Sell More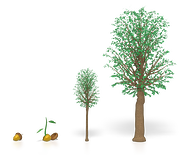 You know your business blog is wilting away as your content has become drab and visits are waning. How do you bring your blog back to where you once imagined? Our Hubspot partnered ebook "How To Grow and Scale a Business Blog" will get you back on your blogging feet and realign your marketing goals.
The ebook will teach you to:
Rethink the role of your business blog
Use the right tools to get your blog discovered
Leverage marketing content to get you the leads you want
And much more!
Your blog is crucial to promoting your business and reeling in the visitors you need.
Download our How To Grow and Scale a Business Blog eBook to guide you business blogging perfection.