Join Us on Our Next SAP Project and Advance Your Career
Want to join us and work at leading companies like these?
We Want You
Find SAP BI Jobs, SAP Manager Jobs, Business Objects Jobs, SAP Jobs and Hubspot Inbound Marketing jobs. We also need highly experienced and officially certified Salesforce Consultants.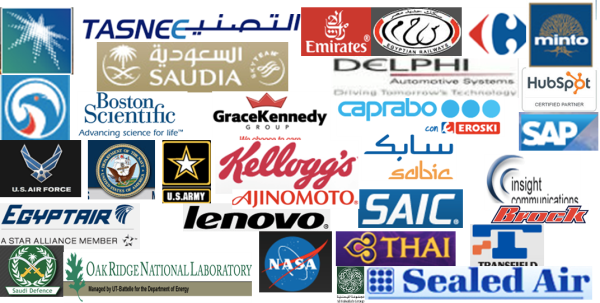 Then send us a resume today as we have a constant need for experienced and new SAP Consultants.
In Which SAP Modules Are We Looking For SAP Consultants
We are looking for SAP Consultants in any of the following SAP Modules:
SAP Project Managers
SAP Financials
SAP Logistics
SAP Human Resources
SAP Netweaver
SAP EH&S
SAP MDM
SAP ABAP
SAP Hybris
SAP Leonardo
SAP Fiori
Oracle ERP
JDE/i2
Cleared
SAP Webi
Dashboarders
SAP HANA
SMEs-ALL Industries
Inbound Marketing Specialist