How To Organize Your Job Search Like A Pro
The economy is doing great and you're considering a career move. Or your personal economy is not doing as well as you would like and you would like to know if there is a better way to up your salary. If you're like me, you've been through the meat grinder a few times when it comes to finding the next gig and need to make sure you getting the best deal possible.
It's always stressful whether it was forced or voluntarily.
As it happens, one of my jobs from long ago came with an Executive Outplacement Service from a company that specialized (at great expense) in helping senior executives find their next job. It came with an office and internet connection and a 'career coach' who basically helped you upgrade your resume.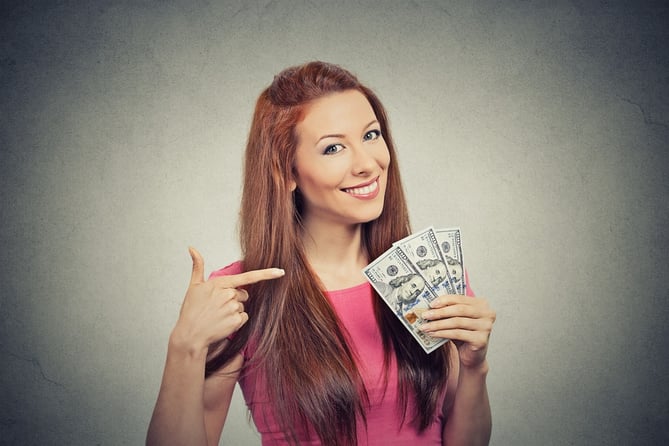 I took a few, actually, just two key lessons away from that experience:
Always be networking
Always keep my opportunity pipeline full and organized and assume the job I have will end today.
You should too, and you should also understand that there are always jobs out there, and that you are in sales, specifically, selling yourself, no matter what type of role you are seeking and no matter the level of the job you are seeking, even senior level executive positions.
That's why we were pretty excited when someone suggested you could use CRM to organize your job search, as we have been telling everyone to do this for years, and now that there are free, easy to use CRM solutions available, it is a very real option for you.


From experience, we know you should follow these 11 steps to both find a job and make sure you are getting the highest return, i.e., highest salary or rate, from you efforts:


Track Every Job Lead as a Deal

As I said before, you're selling yourself, and every job lead that you get, whether via in-person

networking or via the internet, should be entered in your CRM as a Deal.

Every job at the same company should be tracked as a separate deal. If there are target jobs that you become aware of at a company, even if you haven't been offered it, should also be entered.

Your goal is to have a full pipeline of jobs which means you can be more discriminating in the jobs you pursue.

To make this task as second nature to you as operating Outlook is to most people, you will need to connect your email system up to your CRM system, which basically takes about 2 clicks to do.

You should focus on using Google Mail with the Hubspot CRM even though it will also work with Outlook 365.

The reason being that it can create email templates from any emails you generate and send from Google (and if you want to have more than 5 templates, you will need to budget for the paid version of the Hubspot CRM).

Remember, every second you waste redoing work can ultimately cost you money.


Convert Every Job (Deal) Into a Standard Annual Value (Consider this Critical)

In order for you to truly seek and get the best possible job from a remuneration standpoint, meaning highest salary or highest hourly rate, convert every job into your best guess as to the equivalent annual salary, including benefits.

This way, the CRM system will tell you which is your best opportunity and you can create filters based on these values as well.

Without this information, you will most likely leave money on the table.


Use a Mobile App to Keep Track of Every Appointment

This is sort of a no brainer - we all live on our mobile phones.

CRM systems like Hubspot's CRM, which we use and provide, also come with a mobile version.

If you are performing your job search right, your full 8 hour job search work day will mean you're in the field going from one interview to the next and you need a mobile version of your CRM to keep track not just of your next appointment but to help you keep notes on how it went during an interview.

I also keep Google Calendar Mobile on my iPhone, which is synched with Hubspot CRM and the meeting scheduler tool. It's cut way down on missed meetings.

You could even take voice notes on your mobile phone and attach them if you're pressed for time.
Keep Your Resumes In Your CRM System For Ready Submittal

It's a lot of work, and frankly, you'll probably get lazy and not want to do it. But you will need to create custom versions of your resumes to match the requirement of each job if you want to be competitive.

You already know how long it should be (not very), and how it needs to get past the machine readers (resume parsers) recruiters use to filter you out from among the thousands of resumes they receive.

Actually, many companies use systems such as Monster to find you in the first place, so by definition, you have many versions of resumes out there if you also have a LinkedIN profile and Careerbuilder and any number of other databases.

In short, you have got to be way more organized than you probably are if you don't want to let an opportunity slip through the cracks, as I have certainly done on more than few occasions.
Use Cover Letters To Address Individual Job Posting Requirements

If the advice is to have a 2 page resume (not likely if you have more than a few years of experience unless you're really disciplined), then you still want to have a mechanism to 'sell yourself' and that is known as the cover letter.

So you should have a folder in your CRM where you keep versions of your cover letter ready to go (once edited for a particular job, of course), and when you send one out, keep a copy of it as an attachment for the contact you are sending it to.

Otherwise, you are going to find someone has a copy of your cover letter that you don't remember the contents of.

Not a good situation to be in and entirely avoidable with just a little organizational effort on your part and a simple CRM.
Keep Your Deal Pipeline Full

If you're doing everything I've covered so far, you've got a pipeline with deals in it, with values you can see.

However, you may not have enough deals in it to truly ensure you're not only on your way to getting your next job, but that you're going to be getting the absolute best deal you can.

That's why you need to be working a certain percentage of your Job Search Work Day to fill your pipeline. LinkedIN up to date? Taken a fresh look at the Job Search Portals, such as Dice, Creativecircle, Monster, State and Federal Job boards?

Get Networking

At least 2 in person networking events per week scheduled and attended? There is no end of things you can do to fill your opportunity pipeline.

But it doesn't have to be an infinite task.

If you treat it like the personal marketing task it is, you will realize you have to have a marketing funnel with goals for leads, contacts and sales you have to manage.

We've got a calculator you use to set your own SLA but it is pretty simple to do with Excel if you want.

The primary task here is to ensure you have a lot of opportunity coming in to the top of your funnel, which you only have to close one of to make your own personal 'sales number'.

But as most jobs end, typically in under 2 years, this needs to become something you do as a side gig, all the time.

But keep it reasonable time wise. Don't stress out.
Use Our Consulting Rate Calculator To Know What Rate You Must Make

One of the primary ways you can use your CRM to help you get the best return on investment is to use our Consulting Rate Calculator.

We designed it so you can compare any job you may be considering to the one you have or don't have and determine what rate you must make in order to take the job and not actually lose money.

Though it is designed to produce a single number to answer the 'What Rate You Must Make' question, we've continuously upgraded it so it produces a comprehensive business case for every job you want to evaluate.

Best of all, it only requires you to answer a few questions and it then produces your business case.

You will receive an email with your results which you should store against the deal you evaluated.

Over the long term, you will develop a precise benchmark of your own personal marketability in your own personal market space.


Use Your CRM System to Ensure You Actually Are Working 8 Hours A Day On Your Job Search

There are 1440 minutes in a day. You need to be putting in 480 minutes a day; 8 hours, everyday, until you land your dream job.

With your CRM system, you can track your own personal job search productivity.

How many emails did you send, how many phone calls did you make, what was the outcome, which tasks are due, which got done, which are overdue, and who read your emails and even when, are automagically tracked from your CRM.

If you're like me, you like to create a mental goal list of things you want to get done before you start your day and week.

You won't always get them done, but if you don't at least think about them, you won't even try.

But when cash flow is tight and getting to that next pay check is the goal, you need to plan out everyday.

It's ok to take a break and you should. Go the gym, take a course, you name it, but those 480 minutes, they belong to you and your job search.

Once gone, they are gone forever.
Use Your CRM To Book Online Meetings With Recruiters

If you happen to have the bucks to splash out on the paid version of the CRM, you can set up an online meeting booking system that is integrated with Google Calendar.

This allows you to include a online meeting booking link in your email signature, which is surprisingly effective at getting people to book a meeting with you, especially desperate recruiters who are dialing for dollars and not getting many responses, no matter what the state of the job market.

Just make sure you keep your availability up-to-date and let the system take care of de-conflicting your availability.

If you don't have a meeting tool, GoToMeeting offers a FREE version of their tool that integrates right into Google Calendar.

Of course, you can use Google Hangouts, but it requires a higher degree of knowledge on the part of your audience.

Both are Free.
Use The Call From Browser Feature of Your CRM to Keep Track of Your Calls

Though it may not sound like a big deal, when you're making a lot of calls, it is easy to lose track of them and thus, create pipeline leakage.

This is not a good thing.

You can and should use your CRM system to make calls and keep notes on what was discussed during the calls, i.e., salary expectations, why you did or did not make the cut, etc., and create follow-up tasks, such as interviews, right from within the tool


Keep Every Job Description As An Attachment Against The Contact In Your CRM



You probably are not in the habit of keeping a copy of the job description you are applying to, but you should.

With your CRM system, you can save a copy, or even take a screen shot and attach it to the deal.

That way, you can call it up should you get a call and see what they were asking for when you applied.

Trust me on this, you can't remember all the content of every job description you receive and to which you apply.
You Should Store These 3 Key Documents
Ultimately, if you count them up, I am suggesting you keep 3 unique document copies for each deal you are pursuing:

1. Job Specific Resume
2. Job Specific Cover Letter
3. Job Description.
That's at a minimum.
If you're a Globe Trotting Consultant, I am going to also suggest you scan and keep a copy of all the documents it typically takes for you to close a deal:

1. Passport
2. Drivers License (International as well)
3. Professional Liability and Indemnity Insurance
4. Workmen's Compensation Insurance
5. Car Insurance
6. Bank Direct Deposit Information
7. Voided Blank Check
8. Health Insurance.

Optionally, you might also want to scan and keep a copy of your Credit Cards (in case they get stolen, makes it easier to get a replacement), all your Diplomas and Certifications, i.e., SAP Certifications, Oracle Certifications, PMP, etc., DD214 (If you were in the military and need a security clearance)
Often times, you will be on a project and will get asked for some or all of these items. It makes closing the deal easier if you've done your homework.
If you don't have your own FREE CRM set up yet, just click the button to request yours and we'll get you set up.
That's a long list of what is, in reality a simple concept, stay organized and make more money. Have you got any other hints of what has worked well for you. If you would like to share them, you can use the comments form below to let our readers know.
Thanks