Equally Applicable to SAP BW on HANA Projects
Advice Based On Real World SAP BW Projects
When you are face-to-face with a SAP BW project, you want to know how to handle any twist and turn that may arise as a SAP project manager. With our SAP expertise, we would like to pave a successful path for you with our Top Ten Tips for SAP BW Project Management.
These tips will:
Highlight the key items for project management success.
Demonstrate what tools are needed for proper SAP implementation.
Provide insider information only SAP experts know!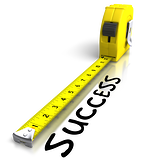 Once you download our checklist, we can assure that you will have a clear direction to SAP BW project management perfection.