Ten Tips Every SAP BW Project Manager Should Know
Equally Applicable to SAP BW on HANA Projects
When you are face-to-face with a SAP BW project, you want to know how to handle any twist and turn that may arise as a SAP BW project manager. With our decades of SAP implementation expertise, we would like to pave a successful path for you with our Top Ten Tips for SAP BW Project Management.
These tips will: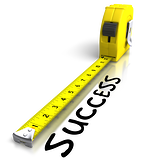 SAP BW Project Management Roadmap to Success
Once you download our checklist, wyou will have a clear direction to SAP BW project management execution success.