Request your personalized Hubspot Software Demonstration
See How Our Hubspot Consultants Can Help You Use It To Increase Profit In Your Business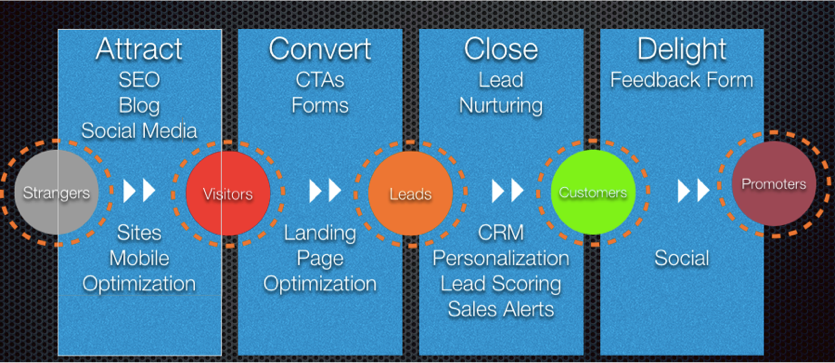 The Inbound Marketing Methodology
With over 60,000 marketing customers and over 650,000 CRM customers, Hubspot (HUBS), a publicly traded company, is already a proven marketing and sales automation platform. Used by virtually every industry, from e-commerce sites to SAP Partners, it combines Marketing and CRM to deliver impressive results.
It is Exceptionally Easy to Use
Want to see how the Hubspot Sales Platform supports the Inbound Marketing Methodology? As a Hubspot Inbound Marketing Partner, with clients from Thailand to the USA, we know and are certified experts in the Inbound Marketing Methodology.

Let us show you:


How you can quickly evaluate your competitors
Easily find the keywords you can and should rank for
Use advanced SEO techniques combined with Google Analytics to continuously uncover new ranking opportunities.
Combine analytics with CRM to drive sales to ever higher levels.
Ready to get started? Just complete the form on the right.