What is SAP BW Consulting, Inc.?
Who Do We Serve?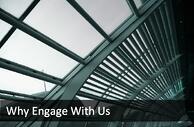 IT Consulting: Whether you are considering purchasing SAP for the first time; are in the middle of an SAP implementation; are live with an SAP BW back-end with a Business Objects front-end; or are looking to optimize your SAP Business Warehouse system for better performance, we have the practical experience to help you out.
IT Staffing Services: In addition to SAP Project Consulting, we help Corporations, Government Agencies and other Staffing Agencies Find Talent. Here's what we can do:
If you want to manage and staff your own project we can help you locate and evaluate qualified candidates for:
Permanent Staff placements
Direct Hire Staff placements
Local Candidates
Contract-to-Hire Staffing placements
If you want someone else to manage and staff your project we can manage the whole project from end-to-end as a turnkey solution. We can also help you recruit candidates (talent) and find candidates, profiles and resumes for:
Temp Staff
Contractors
Sub-Contractors
Freelancers
Road Warriors
Contract-to-Hire
Corp-to-Corp arrangements
To get immediate SAP support, just complete the form on the right and as well as getting you the consulting resources you need, we'll send you a document that explains the benefits of engaging with us.
We are registered in the Federal Central Contractor Registry (CCR)