How to Improve Supply Chain Performance
Supply Chain Performance Management (SCPM) requires the successful management of many simultaneous processes. In part one of our guide to SCPM we present 20 Best Practices for you to implement today!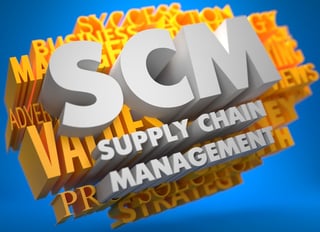 20 Steps to Take in Supply Chain Management Performance Improvement
Your system must be able to accurately track and measure your

Order Fulfillment Rates

and take necessary actions to improve lagging supply chain processes.


Comply with leading industry standards for performance management (e.g. SCOR) to improve business and supply chain forecasting accuracy and business results. Understand that the SCOR model is constantly evolving based on evolving Best Practices. Revisit these often.


Deliver alerts about deviations from performance targets to improve Supply Chain performance.


Collect and collate data directly from operational processes, such as

order-to-cash

(OTC), from SAP or non-SAP systems, to drive down supply chain costs.


Embed decision support in business processes to drive operational excellence. BI everywhere!


Enable accurate measurement of

cash-to-cash

cycle times, by specific product or region, to drive cash flow improvements for supply chain processes.


Enable real time supply chain visibility to monitor and report on operational and related financial performance using a

supply chain performance dashboard

.


Ensure good trade-off decisions are made based on facts and not gut-feel to optimize supply chain decision-making. Understand the implications of the Central Limit Theorem.


Ensure proactive identification of supply chain risks and implementation of mitigation strategies before issues become major problems.


Ensure an understanding of the impact of one metric on another to help plan and mitigate supply chain risks.
Ensure visibility into

Supply Chain

KPI's to fully understand operational drivers affecting performance.


Establish comprehensive risk-based strategies and automated processes to proactively manage supply chain health.


Focus on end-to-end processes (e.g. order-to-cash), rather than reinforcing operational silos to drive business improvements.


Focus on the most relevant SCM KPI's to optimize decision-making while eliminating wasted effort.


Identify and proactively monitor and benchmark supply chain KPIs to improve supply chain health.


Implement agreed-upon a metrics based architecture that objectively defines and measures supply chain performance.


Implement automated procedures to get the correct information from actual business processes and avoid relying on inaccurate assumptions about the business. Consider sensor fused supply chains, i.e., RF-IDs deployed end-to-end.


Implement processes to proactively monitor supply chain performance to improve revenue generation and overall customer satisfaction.


Implement real-time exception alert capabilities to monitor supply chain performance and enable management by exception.


Improve the success rate of supply chain decisions, by understanding the broader impact of decisions .
These steps constitute a part of a larger set of SCM Best Practices. To implement them will require a Supply Management Project and we would like to offer you some tips on our approach to Project Management as well.
Thanks