Have You Ever Wondered Just What SAP Does For Your Company?
Are you a newly assigned CEO or President? Do you know what SAP is? Have you ever wondered just what it does for you, the CEO?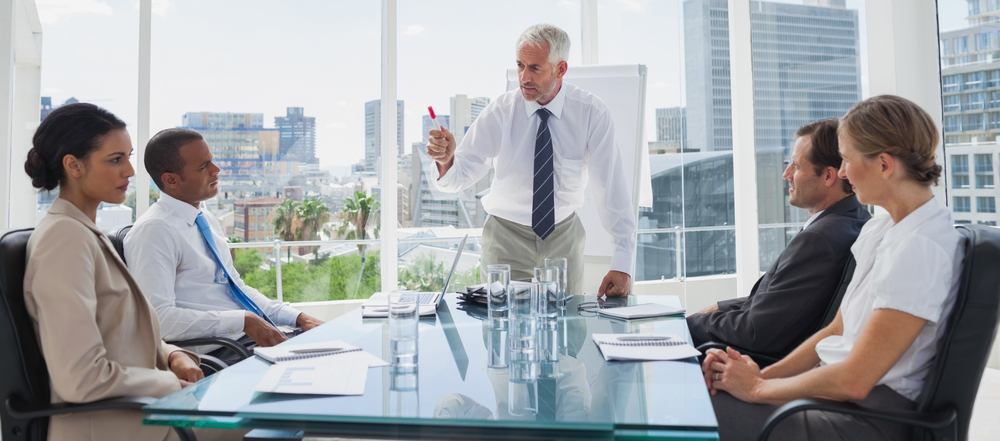 Telling War Stories at The Train Station
For those that know me, you know you can usually find me at the train station here in Madrid, Spain having my morning cup of coffee and reading the paper. Some people may find that quaint, but it's just my routine, now 20 years old and counting (longer if you count all the other train stations and airports where I've periodically camped out over the years). You get to know a lot of people when you are a stranger in a strange land, and I have gotten to know a lot of great people, perhaps more than most, not just in Spain, but in 38 countries and counting.
How SAP Professional Services Solutions Help You Increase Profits
How This Book Came To Be
One of those people I've gotten to know at the train station is the genesis for this little ebook, well, admittedly, not so little as it is well on its way to becoming a full fledged book. He's an American, with a shared interest in Total Quality Management (TQM) and Sales and Marketing, but initially, he had no knowledge of SAP, what it does, nor what I was talking about.
You see, for years now, I've travelled around the world from one week to the next, working on SAP projects. I rose through the ranks of SAP Consulting, to become what SAP calls a SAP Industry Principal. By my count, I have worked on around 200 SAP engagements, ranging from SAP project management roles to being the CEO's advisor for both SAP and clients and potential clients of SAP.
Complex Sales
I've also led countless complex SAP sales cycles, SAP project reviews and been on stages 'delivering the spiel' all over the place. At this point, I basically sell by teaching.
I am often asked to "tell me about sap".
It was he who always seemed to take notes of each little war story I told him about this, that or another SAP project. When we were done solving the world's problem on any particular day he would say, "you have a lot to say and you ought to write a book".
So I Did Write a Book
I decided to write on what I see as most important from the CEO's standpoint with regards to SAP. I am not going to try to teach you SAP or how it works in this book, there are plenty of resources out there for that, including hundreds I've already published on this site. What I will try to point out is just what SAP is, what it does that benefits you, the CEO and how you can make it work harder for you so you look like a genius.
SAP Is The Equalizer
Having worked around the globe, it always shocks and amazes me when a recruiter implies that my experience in companies in the Middle East doesn't count in America, because they are completely different. But then, when I actually do projects in the USA or Europe, I have yet to find all that many differences.
Compare Apples to Oranges
However, if you're a venture capitalist (VC), comparing the finances between companies in different geographic locations is a huge challenge, especially when the companies are in unrelated lines of business. That's why many VC firms look for a way to compare apples to oranges. I'll show you how they do this in my book.
Strategy Facilitation
There are a variety of approaches to strategy management. As both a Datawarehouse Consultant and Kaplan-Norton Certified Balanced Scorecard Consultant, I can tell you that you need good data to make it happen.
Datawarehouse is Essential to Success
In fact, having a Datawarehouse is considered a prerequisite to deploying the Balanced Scorecard within your company. Just how SAP helps with this issue is something the CEO needs to know if he wants to design, deploy and successfully implement his strategy.
Business Process Management Hub
SAP sits at the center of your IT landscape, looking much like a spider web. Whether you realize it not, most every business process in your business either runs on or touches SAP. What you may not realize is that often times, external processes also run on SAP and they talk to your processes. This has major implications upon how you can run your business and how fast you can change.
Industry Expertise Packaged Within
This is the secret sauce of how SAP goes to market. The industry specific solutions of SAP are where you find the unique capabilities, for example, fuel hedging and management, that allow it and you to differentiate your company from all of your competitors.
Readable in One Sitting
I've written this ebook to be consumable in one sitting, while providing plenty of 'meat' to refer back to.
Get your copy today while supplies last.