SAP BW Integration Testing Template
Get a SAP BW Integration Testing Template
Trust but Test, paraphrasing Ronald Reagan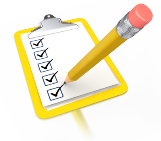 Use our SAP BW Testing checklist like a professional pilot uses their checklist-To survive and thrive.
Your SAP Testing, specifically, SAP BW Testing, regardless of whether it is Unit Testing, Integration Testing, Regression Testing or Acceptance Testing, needs a template for you to manage the process. Even if you are using eCATTS, for SAP BW testing, it provides very little usefulness, so just complete our form on the right and download our tried and proven SAP BW Testing Template
Our SAP BW Testing Template is the simplest solution you will find.
Don't miss an error!
You can use this testing template to prepare executive dashboards showing your testing and fixed results!