Get 10 Advanced SAP BW Performance Improvement Techniques
When It Comes To User Acceptance, Faster is Better
Learn to improve SAP BW Performance by using these advanced performance techniques.
Users typically experience from 50-100% performance improvements using these advanced techniques.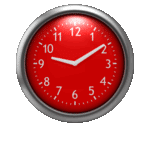 Make your dashboard scream
Our checklist will improve query performance
Your dashboards will scream with blazing performance
Investing time on these techniques will dramatically improve user acceptance.
More reading:
Take a Deeper Dive into Aircraft Cockpits Vs Dashboards