Chart Your Path To Success Throughout The Project Realization Phase
We Believe In Sharing What We've Learned
All things in life go through many phases in order to grow and move forward. The same applies to your ASAP projects. One of the important phases you must tackle is the Realization Phase. We have developed a checklist that highlights the most important aspects of this phase for successful project achievement.
It includes:
10 tips to get your project through the Realization phase with minimal stress
Learn to test your project with ease and strengthen your team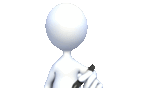 The Realization phase of your SAP ASAP project is a crucial stage, and by following our top tips, you will be able to get the positive outcomes you're seeking to move forward effectively.