Executive Dashboard Performance Improvement
Have you ever tried to get the answer from a sluggish CEO dashboard software? If so, you'll know that it's difficult to get the information you need, WHEN you need it.
So what do you do?
Many people have found success by using SAP expert approved techniques for overall SAP BW performance improvement. This post will tell you what you need to know to make sure you successfully improve dashboard performance.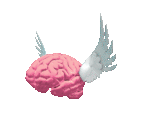 Make Your Dashboards Help You Think and Soar
If you're looking for a quick boost in dashboard performance, these are 5 quick wins:
Connectivity


Performance

Avoid the MDX interface, and instead use the BICS interface, if available.


Build a Solid Foundation on the Backend

Modularize the data and create sub-sets of data for high-performance dashboarding. Even with SAP HANA, a poor data model can and will lead to poor performance.


Use daily data snapshots for executive reporting


Choose correct query read mode



Read all data
Read data during navigation
Read data navigation and when expanding the hierarchy
How To Take Your Dashboard Performance To a Whole New Level
Implementing these 5 tips will get you off to a great start to improving your dashboard performance. To take your dashboard performance to a whole new level, download our "Top Ten BW Performance Tips" by clicking the button below.
People who read this also read:
Build High Impact xCelsius Dashboards
9 SAP BW Query Design Mistakes That Make You Look Dumb
9 SAP Webi Dashboard Software Testing Hacks of the Pros
3 Keys to Effective Dashboard Design
17 More Steps to SAP Supply Chain Performance Management Nirvana