First Have an Established Change Request Process
If you're the project manager on a SAP project or really, any large project, you should have an established Change Request Management process already set up. You would be surprised how many SAP projects I've evaluated that really didn't have a formal change control process established.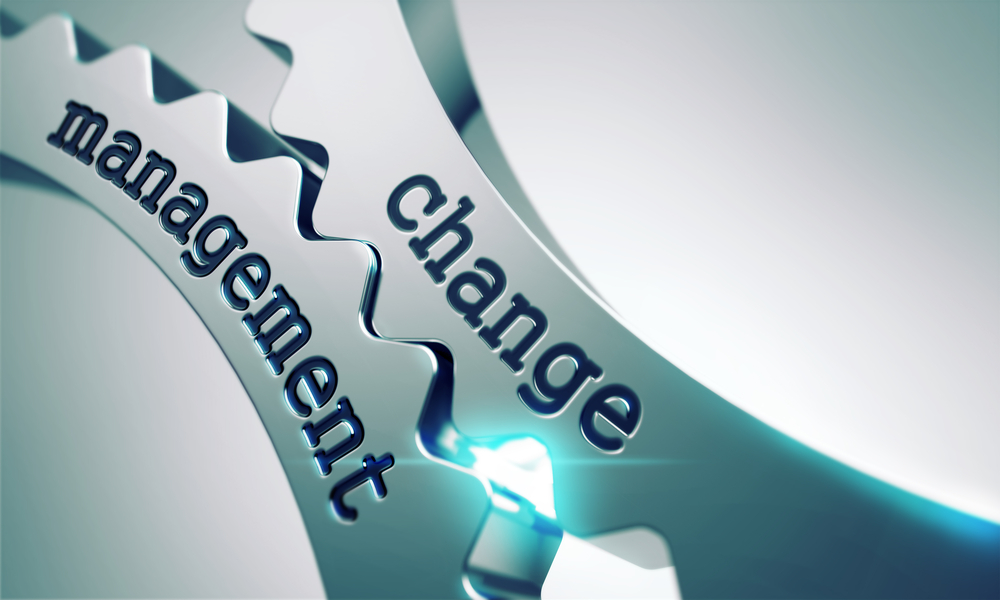 When Fixed Price/Fixed Scope Just Ain't So
Backstory: I was once contracted to run a Greenfield SAP Project that was supposed to be a fixed price/fixed scope project. By the time we finished the blueprint phase of the 5,000 man-day project, we had 3,000 man-days of requested development changes outside of the scope of the SOW (versus about 120 days of WRICEF items already included in the contract). How could that be so?
For the same reason it always happens - a business may say they will modify their processes to work the 'new way', but they often times cannot. That's why as the Project Manager, if there's a way to say no, you and your customer are often best served by the big 'NO'. Or at least, deferring something until after Go-Live.
Use Professional Judgement
As the Project Manager, you may have heard the term 'large and in-charge'. What does it really mean when it comes to managing project change request? The hard truth is, you will often not have the expertise to evaluate a requested change, and will have to call upon outside experts to evaluate the requested change.
Statement of Work (SOW)
In other cases, you may be able to evaluate a change request given your own professional background. This is where the judgement part comes in. You have to know the scope of the Statement of Work (SOW) as well as the 'intent' of the project overall. Any change request that is going to radically change the assumptions of the project's business case should be carefully evaluated.
For instance, I once had to take 'out-of-scope' a major 3rd party piece of software, as the added functionality it brought to the solution could actually be accomplished by existing SAP functionality - but no one had figured this out during the initial project scoping. As you can imagine, removing a multi-million dollar piece of software from a contract was not an uncontroversial decision, especially for the software provider being removed. That was an unusual event, and it actually required a 'mini project' to do the evaluation and make the determination.
Most projects have a significant number of change request, most really just leading to custom WRICEF development projects. Though individually, they may not be large developments, collectively, they can blow your project timeline out of the water.
Look For the Impact on Your Project Plan
I may be old school when it comes to developing a project plan. I usually take the level of detail way down the rabbit hole. Others have their own preferred style. But the reason I do it is that I am a pilot and flight engineer by professional training, as well as PMP. My plan is my instrument panel, and I've learned through bitter experience to 'trust my instruments'. My project plan, coupled with a lot of experience, constitutes my project instrument panel. If you spent much time in a cockpit, you learn to watch for changes.
Estimated Time To Complete (ETC) Impact
That's why one of the key elements of your change request evaluation must be integrating the estimated time to complete (ETC) into your plan, including all relationships, relationship types (FS, SS, SF, FF) and lag times. Then baseline your schedule (you did that, right), and running it with the new requested changes. You may be shocked at what the impact is going to be on your eventual Go-Live date when you start dropping in 5 days here, 10 days there.
Open Client Relationship Makes This Work
If you're doing this right, including having an open and honest relationship with the client, you will both see the impact on the project plan. If your plan says it is going to change your Go-Live date by much, 'trust your instruments'. Everybody needs to own the business outcome of approving the change. There's nothing inherently wrong in change, but the contract you're operating under is probably not based on the change you're about the approve.
Your Change Request Template
I said earlier you need to have an established change request process in place. One of the project templates we are often asked for is the a Change Request Template. We've just recently updated ours and wanted to let you know you can get a copy as well for your own project by 'clicking the button'.