Did you know that the Marketing Campaign has changed forever, and is being replaced by real-time marketing.
If you are involved in unifying sales and marketing, you will want to understand how the advent of the always on consumer, who is interested in marketing content, whether it is pinterest marketing content generated by legions of foto snapping smartphone users or facebook marketing content shared by millions.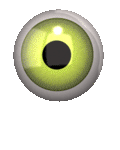 Are You Watching the Latest Marketing Trends?
But marketing content comes in many forms, which is not news.
The hard part is to generate valuable marketing content, from the standpoint of the consumer, not the marketeer, whether it "How-To" oriented business blogging, direct marketing, which provides something more than an 'old lamps for new lamps' approach or very sophisticated marketing based upon google plus marketing best practices, which happen to change every six months or so.
Some very successful firms are already engaging in twitter marketing, and of course, many celebrities, who have thousands and in some cases millions of followers, actually provide data for robust customer segmentation approaches, with which they are optimizing email marketing to help drive demand for CD sales and event sales.
What about enterprise class Inbound Marketing.
Are large firms, especially in the Retail Space, doing much to lower the cost of lead acquisition?
Are they optimizing landing pages to drive lead conversions, and using closed loop ROI marketing analytics to perform market segmentation and drive highly valuable customer acquisitions?
Can a firm on the scale of a Wal-Mart actually hope to use CRM to know something about every customer?
The answer is yes and they better hope they can know the human being behind every customer.
For, if not, the traditional small retailer, for whom a personal relationship was always part of the sales and marketing mix, may have a chance of withstanding the onslaught of a Global Level Retailer with their vertically integrated, SAP 'information infused' Supply Chain.
Why is that?
The systems are dropping in price!

It is now entirely feasible to set up a web store in a day or less.


The bigger companies, unless they have already invested heavily in newer technology, are deeply tied down and limited by their legacy systems.


Even when the bigger companies have invested heavily in newer systems, they simply don't have the bandwidth to market to individuals.


For a company like Amazon, that is, by definition, a "web retailer", having a context aware predictive selling system is a competitive advantage that is very difficult to overcome.

Not the least of which is the fact they have a store of data about consumers that allow them to do very highly targeted, behavioral based marketing, during the entire search-to-sale process.


Even for 'old school' industries, like oil services, the data volume generated by the day-to-day activities of the company provide enough data to give SAP Business Warehouse a workout.


Such industries can now use that data to do personalized, consumer type marketing, in the business-to-business world, to penetrate industries characterized by 'high barriers to entry' to outsiders, newcomers or even with existing customers.


Social media is everywhere.

No other aspect of the internet has changed the dynamic of marketing and sales as much as having a billion people all 'connected' to each other, sharing content, rating each other and your company.


Given all the above, the key for a small retailer or other SME is to use digital marketing tools to get their customers to them, to get their customers to tell them what they know about their product or service and to genuinely provide a valuable service, on a personal level, while leveraging the tools available, at a customer acquisition cost that makes sense.
These and many other aspects of today's marketing world are available in our guide "20 Marketing Trends & Predictions for 2013 and Beyond".
You can access it for free by pressing the button below.
But after reading it, don't just file and forget it.
The world of Inbound Marketing and Sales is changing rapidly. With almost half of the shopping malls in America and many around the world either closing, closed, abandoned, or bulldozed, you have to take action now to develop and implement an effective plan to sustain and grow your business now and in the future, by answering the one question all consumers ask- "What's in it for me" or WIIFM.
People who read this also read:
How to Turn Facebook Fans into Paying Customers
How to Attract Customers with Twitter
How to Use Pinterest for Business
How to Unlock the ROI of Your Marketing Analytics
Thanks