You may already know the figures - $600,000,000,000.00 (Six hundred billion dollars) lost annually due to bad data in the U.S. economy. If you are like the typical company, you have people who are suffering from the lack of 'high quality' data, due to a poor Data Governance Framework.
Why You Need a Data Management Framework
Many industries suffer from the same symptoms of bad data and need a Data Governance Framework to reduce or eliminate the problem. For instance, the oil industry has a vast array of materials that must be properly identified. In today's ultra high-tech world, of "all digital" all the time, how can that be?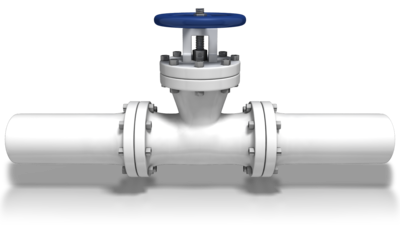 Oil Industry Data Management is Critical for Safety and Profitability
One typical scenario is that an oil company will 'accumulate' well casing and other types of pipe, usually from various sources, which meets certain engineering standards. These highly expensive, very difficult to manage pieces of critical well infrastructure, sometimes 'accumulate'. I have actually seen fields that were measured in miles x miles of these pieces of well casing as well as pipeline pipe.
Time is the enemy of quality data.
Like any 'pile' of stuff, these pieces of metal tubing actually did not have good identification data nor location data, and the engineering data used to procure it, manage it, consume it, and dispose of it, changes over time. The net effect is often that oil companies will order new well casing or drilling stock when they already have some that would work, but they don't realize it. This is a direct result of a poor or non-existent Data Governance framework. It is also an indicator of poor inventory accuracy.
Like the Oil and Gas Industry, the Aerospace & Defense Industry, particularly the MRO or Maintenance, Repair and Overhaul, portion of it, can also incur enormous, unnecessary cost due to bad data. However, bad data, especially but not only, in the MRO arena, is not just limited to properly identifying a piece of equipment. Let me give you an example of what is known as extended Master Data. In this case, JP-8 Fuel Vapor Sniffers.
You see, not so long ago, the USAF, like many other operators, made a transition from JP-4 to JP-8 Jet Fuel. It was a safer fuel. One thing you should know about fuel cell maintenance (fixing leaky fuel tanks on an airplane), is that you have to first drain the fuel, then air the tanks out, until they are safe.
What can happen when a fuel cell is not safe to work in.
You can die.
You can blow up the plane
All of the above
Safe is determined by the use of, you guessed it, fuel sniffers. All the fuel sniffers available at the time of the switch from JP-4 to JP-8 were designed for JP-4 only. The extended data, i.e., Military Specifications that indicated what sniffers we needed, actually had missed this requirement, and there came a time when the fuel switch had been made, but the sniffers in use were calibrated for JP-4. Turns out, you actually do need one made for JP-8, or did at the time. This problem resulted in a shutdown of maintenance, created unsafe working conditions and generally made the Colonels yell at the Captains and the Captain to yell at the engineers and the you know what to roll down hill ever faster.
As you might have guessed, this was a military environment where this occurred and they do have a reputation for having systems for everything, including data governance.
How about your organization? Do you have:
An organizational structure to manage data quality
A defined data quality management process
A system of measurement to test data quality
An incentive system designed to constantly and forever correct bad data management habits?
If not, you will want to download our Data Governance Framework.
Don't forget to subscribe to our blog as well.
Thanks

Lonnie D. Ayers, PMP, BSC
President, SAP BW Consulting, Inc.
Lonnie.Ayers@SAPBWConsulting.com