In a recent SAP value engineering study, it was revealed that the average number of days for the very best companies to close their financial books was 7 days. How did the worst performers fare? They took more than 3 times as long at 22 days! Now this wouldn't be a big deal if finance cost weren't a significant cost. But that same VE study revealed that finance cost, when measured as a percentage of revenue, also varied widely:
Finance cost vary widely among organizations
Lowest cost finance operations came in at .4%
Highest cost finance operations came in at 1.2%. (3 times seems to be a common theme here).
It is sometimes difficult to tease out the cost of finance for any given firm based on their publicly available information, but you can bet that whatever it is, the boss would like for it to be lower and for the books to get closed faster. You would be surprised at how much teeth gnashing happens because no one really knows for certain how the business is doing until the books are closed.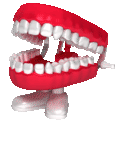 Don't let this be you
What causes these delays in closing the books? The issues are not new and the technology to solve them exist and is constantly getting better. To recap, those issues may include:
Intra-company politics, especially between HQ and subsidiaries, specifically regarding cost.
Individual reporting units that are slow to report
Push back from divisions, meaning no buy-in
Learning curve with the systems and procedures
With new SAP EPM 10.0 release, many technical issues have been addressed, especially in the areas of the interface and the use of formulas (they are now mostly buttons, but if you are still on an earlier version, you can still download our guide to some handy BPC formulas).
Many specific issues contribute to the consolidation issues, such as:
Distribution of systems and maintenance of metadata
Flat file inputs from subsidiaries and affiliates
Delays in understanding and resolving variances.
Of course, Sarbannes-Oxly, IFRS and the need to migrate to XBRL play their parts as well in delaying financial consolidation.
We believe that achieving value from your SAP implementation requires that address many improvement areas, not just in the area of financial consolidation. In fact, in a recent study, it was reported that:
50% or more of all organizations fail to achieve all projected business benefits.
63% of companies or more do not succeed in addressing required business process change issues, one of which, is financial consolidation
It can be challenging to implement a successful financial consolidation system. If it is part of a bigger ERP implementation, you want to avoid being one of the 74 percent of ERP implementation projects that exceed their budget constraints. To put that into perspective, the typical ERP implementation project in 2011 ran to 10.5 million and overran their budget by 2 million dollars while more than half of those projects were later, and 23% of those late projects were over their schedule by 25% or more.
Some simple recommendations:
Your project may well be late. If it is focused on value, from the get-go, you will have a much better chance of getting the support you will need to deliver it, on-time or otherwise.
To get to initial go-live, push back on change request. If you run a change through MS Project and it says it may well push the project months or years, and you're any good with project planning, like any good pilot-TRUST YOUR INSTRUMENTS.
Keep your financial consolidation project in the green.
If you aren't really confident with MS Project, get professional help.
Thanks

Lonnie D. Ayers, PMP, BSC
President, SAP BW Consulting, Inc.
Lonnie.Ayers@SAPBWConsulting.com